Welcome

to our Virtual Showroom!
Here you can browse our full range of caravans – view 3D tours, guided walkthroughs, reviews & videos to help you get one step closer to your dream van – all from the comfort of your own home!
Governor Unlimited
OFF ROAD
22FT • 2-3 BERTH • DUAL AXLE
Click on images to view media
Please refer to our authorised dealer for current pricing on this model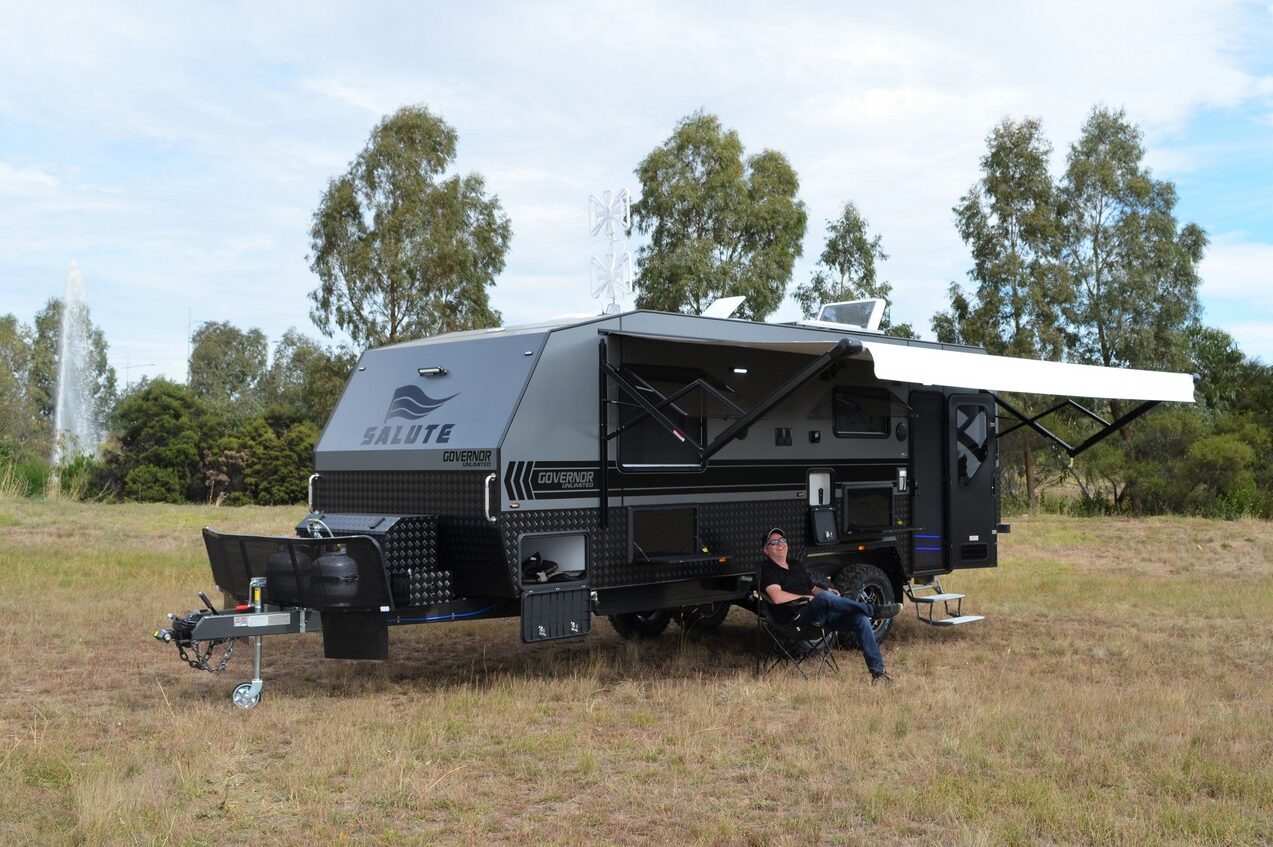 QUICK LOOK | ALL-NEW GOVERNOR UNLIMITED
Advanced off-road capability opens the door to unlimited possibilities.
Governor
OFF ROAD
22FT • 2-3 BERTH • DUAL AXLE
Click on images to view media
Please refer to our authorised dealer for current pricing on this model
Avalon
SEMI OFF ROAD / FAMILY BUNK
21FT 6IN • 5-6 BERTH • DUAL AXLE
Click on images to view media
Please refer to our authorised dealer for current pricing on this model
Barracks
SEMI OFF ROAD / FAMILY BUNK
22FT • 5-6 BERTH • DUAL AXLE
Click on images to view media
Please refer to our authorised dealer for current pricing on this model
Garrison
SEMI OFF ROAD
19FT 6″ • 2-3 BERTH • DUAL AXLE
Click on images to view media
Please refer to our authorised dealer for current pricing on this model
Garrison Tourer
ON ROAD
19FT 6″ • 2 BERTH • DUAL AXLE
Click on images to view media
Please refer to our authorised dealer for current pricing on this model
Sabre
SEMI OFF ROAD
20FT 6IN • 2-3 BERTH • DUAL AXLE
Click on images to view media
Please refer to our authorised dealer for current pricing on this model